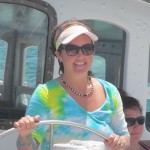 May 4 – 10, 2018
May 11 – 17, 2018
Ann Marie is also a  Reflexologist and is going to incorporate that skill into your week.  That means foot massages included!!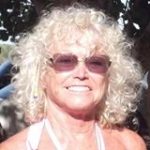 A very sweet series of classes that takes one through all levels of existence with the focus on Yoga as a Therapy.  Great introduction for beginners!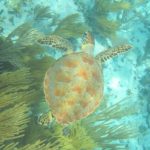 To see if your week of choice is still available  please check the calendar.  If it says "OPEN" on that week there is space available.  If it says "CLOSED" then that week if full.  Hopefully another week is still open so you can join us.   Your arrival date in the Bahamas is Friday and departure day is Thursday.
Fill out Informational Form:  When you click on "submit" your information will be emailed to us.  We will email back to confirm your week of choice.  When we receive your initial deposit we will secure your place on that charter week and email your receipt.
To reserve a week for 2018:  Reservations are confirmed with an initial deposit of $550
Final Payment is due 60 days prior to your charter date the final balance of the charter is due
Please make check or money order payable to: The Sailing Ship Charter Company
Mail check to:
Wells Fargo Bank
1792 Live Oak St.
Beaufort, NC  28516
Attn: Caroline Castro-The Sailing Ship Charter Co.
Travel Arrangements:
Your travel destination is Marsh Harbour, Abacos, Bahamas. The airport code is MHH
Travel Agent Barbara Maggio: She has spent that past 23 years arranging travel plans for people/groups  getting to and from the Abacos.  Cell:1-305-461-1938.                                    Home Phone:1-813-475-4243   Email her at bmaggio1939@gmail.com
United Airlines: United Airline flies into Marsh Harbour
American Airlines and US Air also flies into Marsh Harbour
Bahamas Air: They are a Bahamian airline and are expanding their services and giving pretty good prices.  http://bahamasair.com/



Bahamian Departure Tax: There is a $37 per person departure tax that you have to pay at the Marsh Harbour airport as you fly out.  This must be in cash.  Sometimes this tax is already included in your air ticket.  Ask your airline.
Cancellations and refunds: This deposit is non-refundable if you cancel, unless we can book it with another person taking your spot.  Or if there is a last minute family or medical emergency that cannot be helped we would refund your deposit.