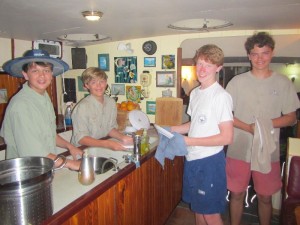 Hey Mom – They DO dishes!
A wonderful local Bahamian came by to show the Scouts how to clean conch and then give us the conch meat!  He had a dog with him named "Puppet"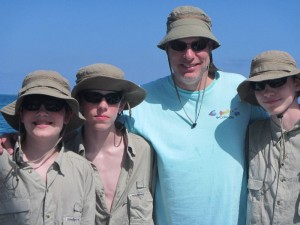 A father and his sons enjoying this adventure together – PRICELESS!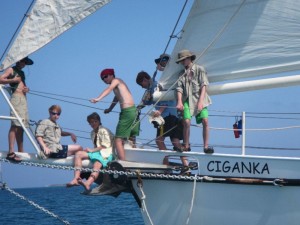 Riding the bow sprit under full sail!