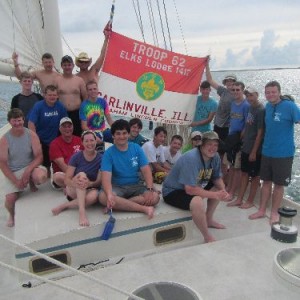 Charter Request Form 
Fill out the Charter Request Form and we will email you back to confirm your week of choice. When we receive your initial deposit we will block out your charter week and email your receipt. 
To reserve a week for 2024:  Reservations are confirmed with an initial deposit of $200 per person with the minimum deposit being $3,000.  When we receive your deposit we will block out your week of choice and email your receipt.
Febrary 1, 2024—second payment is due.  This payment is 1/2 of the total balance minus your deposit amount.  The total number of people x $500 (1/2 of the total charter price – your initial deposit of $3,000 or whatever deposit amount you paid) = amount due October 1st payment.
Please make check or money order payable to:  The Sailing Ship Charter Company
Mail check to:
Wells Fargo Bank
1792 Live Oak St.
Beaufort, NC  28516
Zelle – You can also pay using Zelle.  To send money through Zelle, please use the email address
Final Payment is due 60 days prior to your charter date – the final balance of the charter is due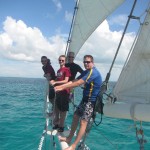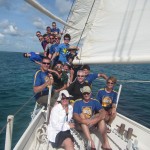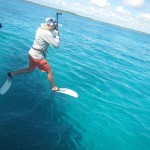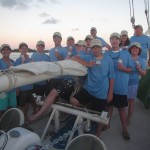 Cancellations and refunds: This deposit is non-refundable if you cancel, unless we can book it with another group.  IF something changes on your end please let us know immediately and we will do our very best to fill that week with another charter.
Travel Arrangements: The travel agent that used to help our groups book their flights has retired.  So you may know a good travel agent to assist you or I have found https://www.google.com/flights/  a very helpful site.
Ciganka will be ready for boarding at 2:00 on Friday and departure should be by 12:00 noon on Thursday.  These times can be a bit flexible but we ask that you keep them in mind as you schedule your flights.
Your travel destination is Marsh Harbour, Abacos, Bahamas. The airport code is MHH
United Airlines: United Airlines has a special department to help with making travel arrangements for groups of 10 or more and have proved to be very helpful.  Call them at 1-800-426-1122
American Airlines and Silver Airways also flies into Marsh Harbour
Bahamas Air: They are a Bahamian airline and are expanding their services and giving pretty good prices. http://bahamasair.com/  They also have a group help desk that is helpful.  It is a Bahamian phone number 1-242-322-6673 and ask for Miss Karen Feaste.
This is a couple helpful site for finding the best prices www.skyscanner.com and https://www.google.com/flights/
You might want to see what this company can do in helping book your group travel: easygroupairfare.com Aaron Sanfield Founder/CEO  Easy Group Airfare

[email protected]

 (734) 526-1661
Documents Needed for Your Travels—You must have a valid passport. And if you are under 18 years old are not traveling with both parents you must fill out and carry the "Permission to travel out of the US" form.  You will give this form to the Bahamian Immigration Official.
Bahamian Departure Tax: There is a $37 per person departure tax that you have to pay at the Marsh Harbour airport as you fly out.  This must be in cash.  Now a days, this tax is already included in your air ticket.  Check with your airline about this.