We did so much great stuff!!
The breakfast of Champions – French toast, bacon, hot cinnamon apples, fresh cut oranges and apples, OJ and coffee.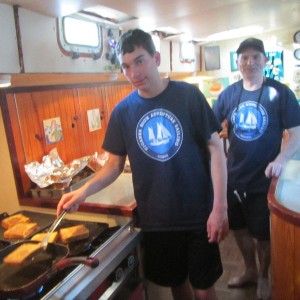 Absolutely NO wind so we did things we cannot do when there IS wind.
Dry snorkeling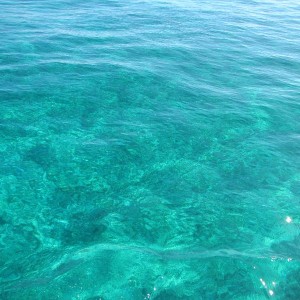 Had 4 huge beautiful dolphin playing at our bow and around the boat for a long time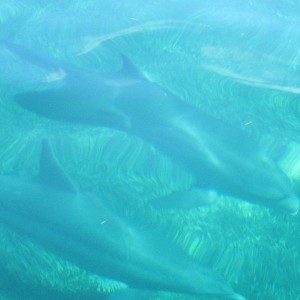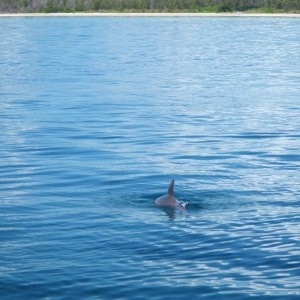 We had our own Easter hunt getting conch!
Captain Thomas shows how to clean conch
Tasting fresh conch meat for the 1st time – Yum ~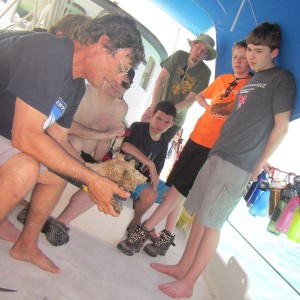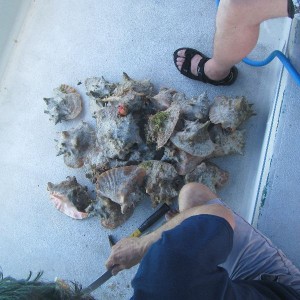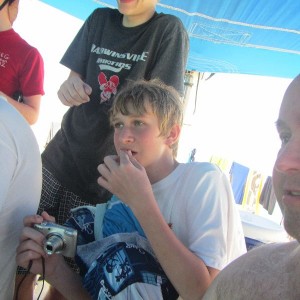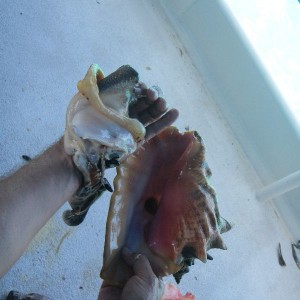 Took a 2 hour snorkel on the ocean reef off of Bakers Bay
Hiked the most beautiful beach in all of the Abacos!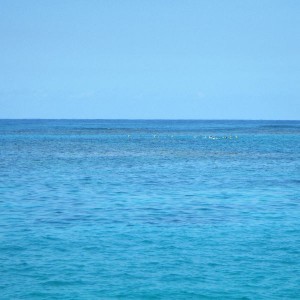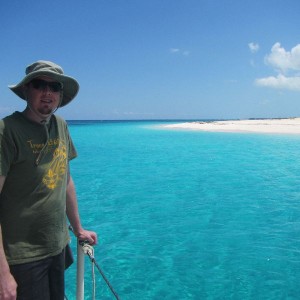 Delicious dinner of baked chicken, cheesy rice, corn and cherry cobbler with whipped cream.  And a stunning red full moon rising (sorry my picture did not come out at all so use your imagination on this one)